An Affordable Starting Point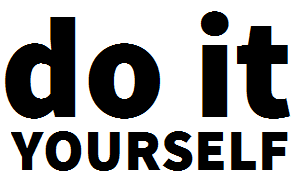 If you are a small association, club, homeowner's association, condo association, community group, trade association, society, or any membership organization type of group with less than 200 members and are looking for an entry level, 'DO IT YOURSELF' website solution that doesn't take online payments, we offer a gallery of attractive website templates that are designed to meet most associations' essential needs. They are perfect for associations that are only interested in having a new or updated online presence but may not be ready to add more complex features such as member billing and event registration.

Our engaging website templates combined with our feature-rich association management software called MemberLeap are an ideal solution for organizations who are currently only using a free online website builder in addition to desktop spreadsheets or simple database management systems to keep track of their member data.

All of our website templates feature mobile-friendly web design for optimal viewing. This responsive approach minimizes viewers having to resize and scroll on our websites when viewing across a range of devices (from desktop computer monitors to tablets to mobile phones). This design also helps boost your organization's mobile search rankings.

For many associations, the features of the template package options combined with our affordable monthly MemberLeap lease subscription are a great place to begin in efficiently managing your association:
Keep your website up-to-date with our sophisticated website content manager
Manage your members and track your prospects with our powerful member database system
Communicate and engage with your members using our simple broadcast messaging system
Keep your members updated with your latest news via our news manager
Publish your events using our feature-rich calendar of events
Set up emails to automatically forward to your own existing accounts
Receive extensive support with our online help system and ticket-based support system
Domain
Your new website will need to be hosted on a domain (website URL address - domain.com). We prefer to manage the domain, so we can easily renew it. We will then pass along this annual expense to you at renewal. You will need to let us know if:
you already have a domain and will give us access information
you will transfer your current domain to us, so we can manage renewals
you would like us to purchase a domain (free for the first year)
Next Steps
After you select the association website template that best represents your association, you can personalize it:
Add your organization's logo to the header
Add photos to the home page slideshow
Populate web pages with your content
Add your specific membership plans
Enter your member data (optional CSV upload available)
Add your events to the calendar
Create a broadcast email message default template
Training and Exceptional Customer Service
We offer several training videos to assist you in setting up your website and MemberLeap account.
As experienced professionals of Vieth Consulting, we pride ourselves on the high-quality support we provide each and every one of our valued clients. We are here to carefully listen and quickly respond to your organization's unique needs. We offer a 24/7 email-based online ticket system (service@memberleap.com), phone support for emergency situations only, and a comprehensive online Help Desk feature built into every system.
Expandable MemberLeap Features
As your association's needs change, you have the option to move to a different monthly MemberLeap plan to add more complex features:
Handle membership dues with our convenient billing system
Let your members pay their dues online using your payment gateway
Plan your events and conferences with our feature-rich event registration system
Routinely send newsletters to your members using our easy-to-use newsletter editor
Post events and news items to your social media simultaneously with our MultiPost module
Encourage your members to connect with each other through our message boards
Print custom formatted member lists, mailing labels, and more using our custom reporting system
Allow supporters to make direct donations with our online donations tool
Grant members access to take self-guided courses with our online learning module
Conduct a 'call for proposals' to find event presenters using our proposal submission system
Keep your documents organized by categories in our file archive
Stay connected with your members by offering an optional mobile application
And other features to help you efficiently manage your association...
Please visit MemberLeap to learn more about details on these advanced membership features.
Request a Free Demonstration
We invite you to take an online tour of MemberLeap by signing up for a free demo.